getting anxious.,,,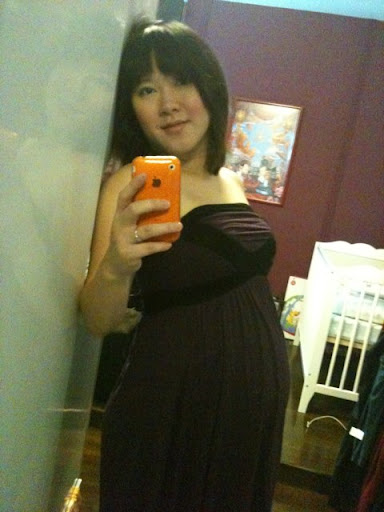 Aiks.,,,,,weeks have gone by sooo fast. especially because mom's bakmee stall has been keeping us busy over the festive period,
Day by day, I get a bit more anxious.
Nervous, excited, anxious , everything in one. it's gonna be like a first date., finally meeting my baby boy.
3 weeks to go now. What's it gonna be like? what's he gonna be like? am I gonna be a good mom? is it gonna be as painful as people said it would be?
so many questions and worries :)
at the same time, super excited beyond belief !!! I can't wait to meet him!!! I'm sure he is gonna be even cute than Mr Gan!!!
So how have I been keeping myself busy these days?
I still go office sometimes, especially for meetings, but I have slowed down on sales activity. I rest more at home, I become Hubby Gan's personal assistant and secretary, he he. I still go to mommys new bakmee at centrepoint sometimes too. In fact I keep meeting my dear friends there. thanks for visiting !!!
At night, after everyone is home. We play DOTA :0. my entertainment of the day, after which me and Hubby will watch top gear, big bang theory, lie to me or gossip girl..
and that's about it.
But still, I get tired fast nowadays. I will sleep earlier and wake up later.
Other times, I'm enjoying every moment with my baby. I can feel him kicking, gliding, moving about.. hiccuping !!!
haha ., oh it's amaZing., I'm thinking of blogging actively again when my baby is born. I will be blogging about motherhood I suppose, will be worth reading again one day when my baby boy has become a man, I may want to reminisce on his baby days then.
We actually have a name for my boy ady, dunno if I shd say It out yet :)
hmmm ...
ok goodnight !!!