SillyCelly Moments
I bought me and Mr Gan matching CROCS slippers..
We wore it to Rouge Proudly.. They let us in with crocs and shorts.. yay! Long live Noir VIP card..
Above is the snap shot.. SHoosh.. Gan's leg very hairy!!!!!!!!
Last Saturday, DC (newly christened Dean Cameron) gave Singapore a surprise visit. The bugger has been MIA, away in Perth trying to fly some small planes with propeller.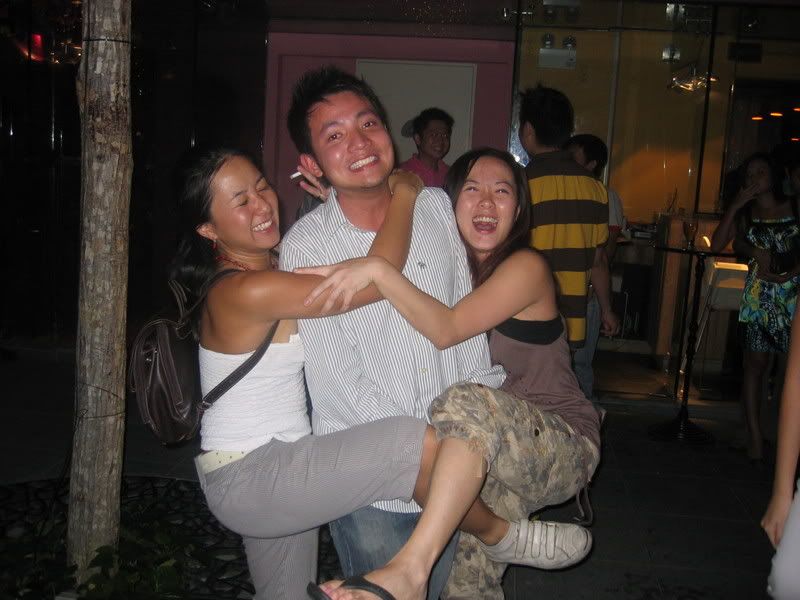 Didn't we look happy to see him??? YEa Matey!!!!
On the same Saturday, I had one too many port and champagne at Cat's house. We were just having a little 'parents-away' gathering at her house. But the champagne from South Africa was lovely.. Port was lovely.. and I was a bit la la before I knew it..
So, I was doing a little victory dance while Violet captured the act....
I think Gan looked totally embarassed... How red his face is!!!
I am sorry... lucky I don't dance like this in clubs.. REALLY!
Labels: silly moments