Pictures tell a million words
My life has reached a point where I need to seriously get down to choosing a career path. School is ending and some friends have already secured jobs.
In other words... I am SUPER STRESSED!!!
I can't live on my savings and dad's gold cards forever,can I??
Me iz getting a B. Eng in June. SO, I am in for quite a number of fields, including Engineering, banking, financial, logistics, scientists, shipping, etc etc..
I have realised that photo plays an important part in your CV. Yes... people still read books by the cover. BO PIANNN...
So, I have learnt the art of sending the APPROPRIATE PHOTOES with different job openings after a few trials.
My first few CVs were sent out with this picture below.
MY dear friend Rajoo has commented that I look like a foreign ah lian.
Evidently, the interviews that came with this photo were for financial, sales and management (shipping) jobs and no engineering jobs. Obviously, with a hair like that, they reckon I'd be complaining about the heat and dust at the plant and ask for extra bonus for hair saloon expenses.
So, I thought of changing it to this one and send a couple of CVs out.
I received one reply on a Mechanical Engineering job.
So, I thought.. hmmm... there's a pattern...
You must LOOK like you FIT the job physically.
Coz, this one I obviously look like I dont give a hoot about combing my hair properly, thus probably won't mind flattening the hair with those stupid helmets worn at the plants.
So, I took a few different photoes with SPECIFIC tasks in mind.
1. This smart and cool photo below is targetted at banking jobs, where the workplace is in swanky Shenton Way and the chill out place is down elitist's Club Street.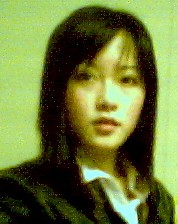 2. This not-so-smart but very friendly look is targetted at jobs that require a bit of brain and a lot of emotional labour. This includes marketing and sales engineer.
3.The next photo is targetted at smaller companies congested with sleazy chi ko pehk at their middle management level........
They'd go "Eh Wah lau wee.. dis char-bo look abit like that Febb-lu-a-li Char-bo in the calendar leh.. lim-peh want to in-tel-viuw leh..".
Sorted!
4.This photo is taken especially for job openings in
Japanese
companies like Hitachi, Toyota and Sony.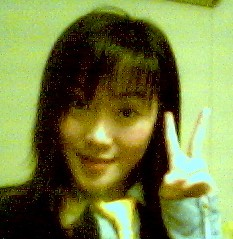 *KAWAI NEEE???*
Ah.. sure score liao...
5.I am very aware of the tremendous money making potential of the oil & gas industry.
SOOO why not cheoong all the way to where the oil is!
So, this picture below is targetted to the
oil exploration engineering in Middle East.
.
.
.
.
.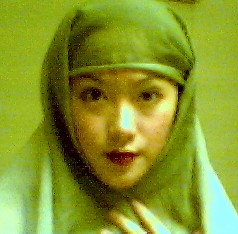 6.This one is for
nuclear scientist
openings
.
.
.
.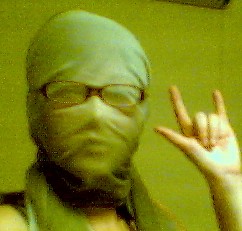 7.ANd this last one was specifically taken for jobs that
"I DONT REALLY WANT TO GET, BUT IF THEY STILL LIKE ME SO MUCH THEN BO PIAN!"
Yeheheh...
.
.
.