Stuffing Mahself Silly
Been working at GTF's ARTC Petrochemical conference at Pan Pac. Pay is good, esp since they have promoted me somewhat.. as their official Singapore agent. Hell, now I can even go to KL and run their conference wohoooo!!
However,,.. all the food.. the buffet... the desserts.. the lovely profiteroles.
I am so gonna end up using the paycheck to go to Marie France and plead for a good spanking!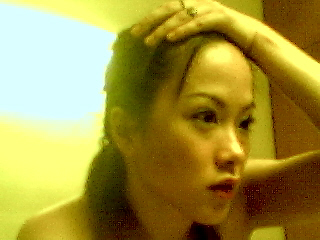 Fargen Humongous rugby pitch for a forehead