Brudder & Mommi
Its realllii good to be home.. such a welcomed change from the 4 small square walls that normally trap me..Back home I ate and ate and ate.. I'll inflate.. I sleep, sleep and sleep and I'll wish for the sweep..I laugh n cough n sneeze n crap.. I finally live like a normal human being..
Anyway.. WIll check out Utopia and X-lounge tomorrow.. Will be cool,, X-Lounge is like the newest hippest club.. apparently.. THey have 2 decks.. RnB lounge downstairs.. Progressive Trance upstairs.. Ayee... Will tell ya abt it..
Went cut hair todae.. looks like Xena with her knightress head dress.. yucks..
cheerss..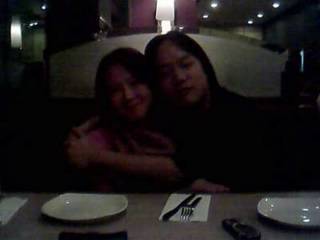 My belurved Bro, Dewit.. and his..err.. hey.. wait a min.. that's your mother dude..!!..muaxxx... luv u twooo...muax muax... Autumn 2004